There are many people in today's world who undergo trauma. It could be due to very major unpleasant events in life or sometimes in the case of sensitive people due to minor life changes or incidents. Whatever the reason maybe, overcoming is something, which is required to be done immediately as traumas not only take away your piece of mind but they also deprive of your normal life activities.
Following are a few steps that you need to follow to overcome trauma: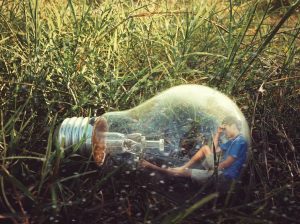 Give Yourself a Break
The first thing you need to do is to give yourself a break, free yourself from the shackles of the busy life for a little while. Go to a quiet place and give yourself time to heal. Think about the positivity that is still there in your life and try to find spirituality amidst that peace. When you learn to be grateful for what you already have and other people crave for, you begin to think in an entirely different manner. That is where your healing actually begins.
Indulge Yourself in Interesting Activities
Try to indulge yourself in activities like swimming, cycling, jogging and walking which open ways for you to stay active while being in a constant contact with nature. This will keep your mind off your worries and past events and will let you move on with your life. These are few ways which keep you physically fit in times of psychological crisis and these also make sure that in times like these your body's energy level stays elevated.
Talk To People You Trust
When you are going through a rough patch of your life, always try to share your feelings with people who are closest to you. These should be the people you completely trust and can rely on for emotional support. If needed, cry before them as crying and letting your feelings out acts as a catharsis and relieves you of the pain you were holding inside for so long.
Seek Professional Help
If you realize that things are getting really out of your hands then you can always seek professional help and that too without any embarrassment or hesitation. A therapist is trained to treat you in a professional manner and provide you with the comfort and confidentiality that you deserve.
https://crashsurvivorsnetwork.org/wp-content/uploads/2016/12/trauma.jpg
1303
1920
admin
https://crashsurvivorsnetwork.org/wp-content/uploads/2016/12/logo.png
admin
2016-12-24 14:25:33
2017-03-08 10:40:04
Coping With Trauma