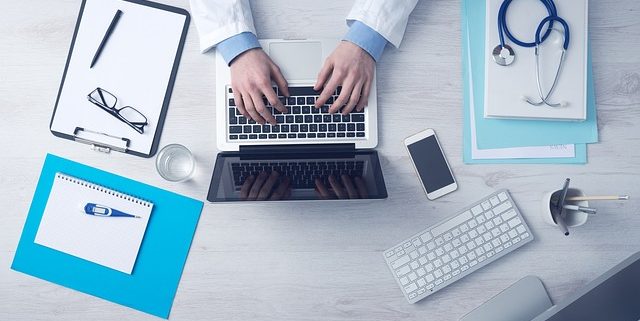 If you have been to a doctor with health problems, and they have told you they are sending you to a gastroenterologist for more tests, you may be wondering what that is and what this type of specialist does.
In fact, a gastroenterologist is not as scary as he or she may sound. Here is some information so you know who they are and what one does before you get there.
What is a gastroenterologist? — This is a specialist of problems of the digestive system or the GI tract. A doctor with this kind of specialty treats patients who have significant digestive problems, and looks at everything to do with the digestive system to see if the problem can be solved.
Everything from simple things like minor digestive problems to more serious things like Irritable Bowel Sydrome (IBS) and cancer is treated.
What does a gastroenterologist do? — If you have had digestive or gastrointestinal tract problems that your usual doctor has not been able to treat, he or she will eventually refer you to a gastroenterologist.
They will usually start with an examination, and then run a battery of tests to find out what the problem may be. They will look at areas of your body like the esophagus, stomach, small intestine, liver, gallbladder, tongue and rectum with a variety of endoscopic instruments. Instruments designed to find problems a simple examination cannot.
If they are not able to see anything, they will then run blood tests to see if anything can be detected that could be causing your digestive problems.
A gastroenterologist does not perform surgery. Instead, they diagnose digestive and GI tract problems and recommend specific treatments. If they believe surgery is necessary, they will then refer you on to a surgeon to have that done.
Specialist gastroenterologists — Just like any other type of medicine, there are gastroenterologists that specialize in just one area of the digestive system.
These might include a gastroenterologist that only looks at Inflammatory Bowel Disease, or another that specializes in gastroesophageal reflux disease.
How much training does a gastroenterologist have? — This is one of the more extensively-trained doctors.
Not only does someone going into this type of specialization have to have a four-year university degree, they then have to have four years of medical school, three years of a residency in gastroenterology, and then a three year fellowship on top of all that.
That means a typical gastroenterologist will have had 14 years of higher and then medical education before they are even allowed to take a certification exam. It is only after passing that exam that they are allowed to call themselves gastroenterologists.
https://crashsurvivorsnetwork.org/wp-content/uploads/2019/02/computer-1149148_640.jpg
360
640
admin
https://crashsurvivorsnetwork.org/wp-content/uploads/2016/12/logo.png
admin
2019-02-09 12:10:57
2021-07-16 12:08:30
What is a gastroenterologist and what is their job?